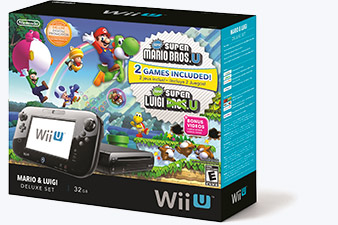 Pack-in games: Mario, Zelda and more
There are loads of different Nintendo Wii U console bundles that feature pack-in games. Wii U bundle games have included Super Smash Bros for Wii U, New Super Mario Bros U, Legend of Zelda: The Wind Waker HD, Splatoon and many more.
Some bundles with games include the 32GB Premium Wii U. Others include the 8GB Basic Wii U. With our filters, you can find your ideal Wii U bundle.